Caren Petersen opened Muse Gallery in Columbus, Ohio in 1997. She began collecting art while living in Boston. After multiple collecting trips to NM, and when her daughter Hali was just 2 years old, she moved to Santa Fe to pursue her dream of managing an art gallery. During her stay there, she fell in love with the land, built relationships with artists, and dedicated herself to representing artists living in New Mexico (although these artists are from all over the country). When she returned to Columbus, she worked as an art consultant, helping major firms acquire artwork for their offices, and began cultivating private collectors. After almost 22 years in a physical space in Columbus, she transitioned to hosting pop-up and traveling shows, utilizing the gorgeous Smith Bros. Hardware Bldg. lobby as an ongoing display space and frequently hosting shows at the Hilton Columbus Downtown. She dedicates time to her property in New Mexico (a future artist colony), and traveling the country visiting artist studios and maintaining artist relationships.
Muse Gallery Columbus, in business for 22 years, has several "pop-up" locations around Columbus. However, "Pop-up" is loosely interpreted because our spaces are somewhat long-term (such as Smith Bros' Hardware Bldg. and G Michael's) and others are ongoing (such as at the Hilton Columbus Downtown, where we do shows 4-6 months per year).
Smith BROS' HARDWARE BLDG
Visit Smith Bros' Hardware, 580 N Fourth Street, Columbus, OH 43215, 9am-5pm M-F
Hilton Columbus Downtown, 401 N High Street, Columbus, OH 43215, open 24/7.
Upcoming 2019 shows include March/April and July/August. Check our calendar for show details.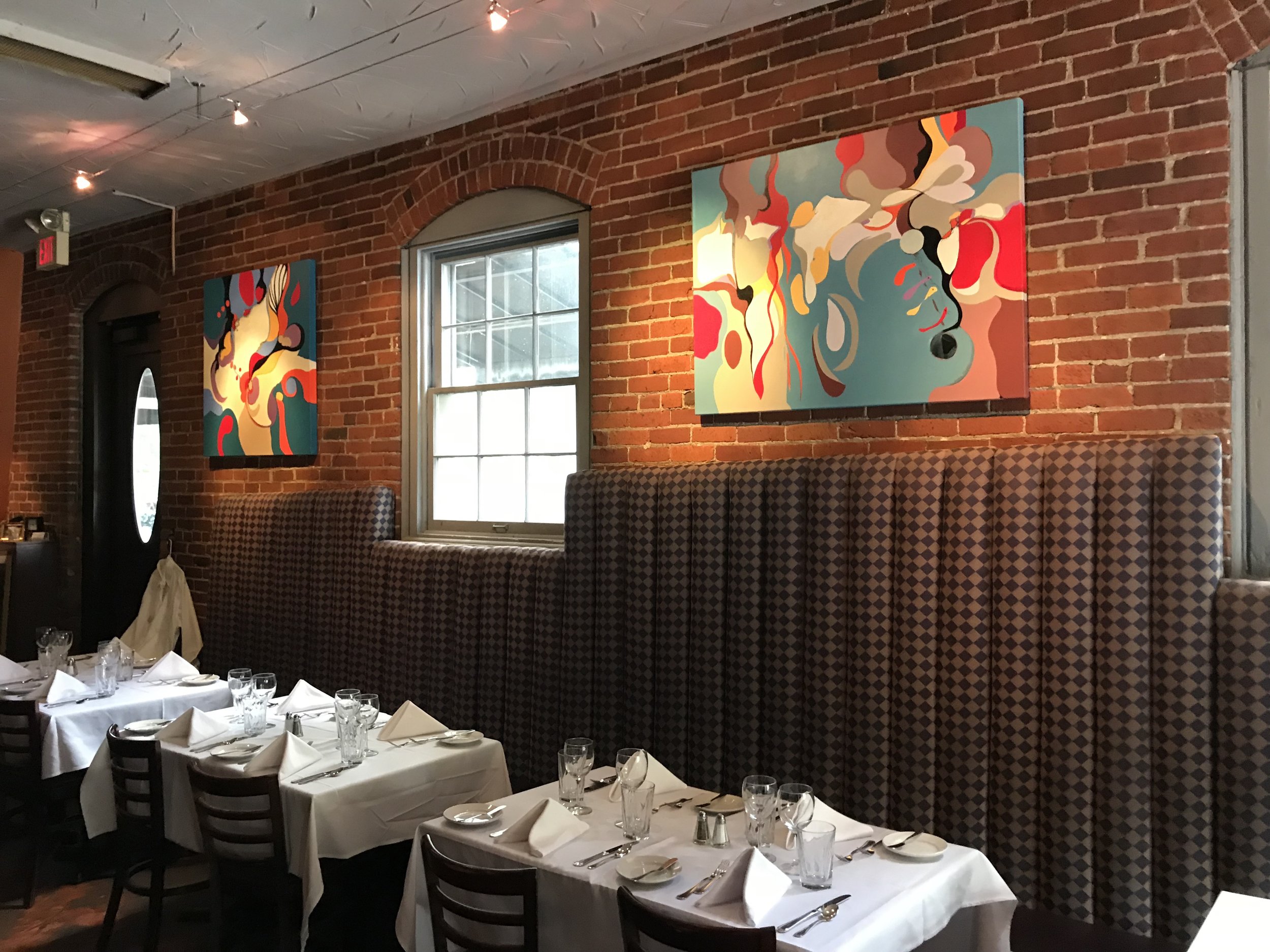 Visit G Michaels, 595 S Third Street, Columbus, OH 43215, open at 5pm M-Sunday
Visit The Table, 21 E. 5th Avenue, Columbus, OH
Open for dinner Tues-Thurs 5pm-10pm; Fri-Sat 5pm-11pm; Sunday 5pm-9pm; and brunch Sat-Sun 5pm-9pm
Visit The Galleria at 401 N. High St. (inside the Hilton Columbus Downtown) for breakfast, lunch or dinner