So pleased that we are able to use the Smith Bros. Hardware Building lobby and common areas to display artwork by Muse Gallery artists. This is a beautiful contemporary space that easily shows large-scale pieces. We have up the abstracts of David Senecal, the contemporary sewn pieces of Signe Stuart, a huge museum-quality fabric piece by Sue Cavanaugh. I couldn't ask for a better display space.
We will show work there semi-long-term (ongoing for now). I can even meet you there and have access to an office so that we can talk about pieces you may be interested in.
Besides that, I'm still doing pop-up shows around Columbus. My next one is coming up at the Hilton Columbus Downtown front corridor in March/April. I'll be showing new work by gallery artists. The Hilton is open to the public and work can be viewed at your leisure.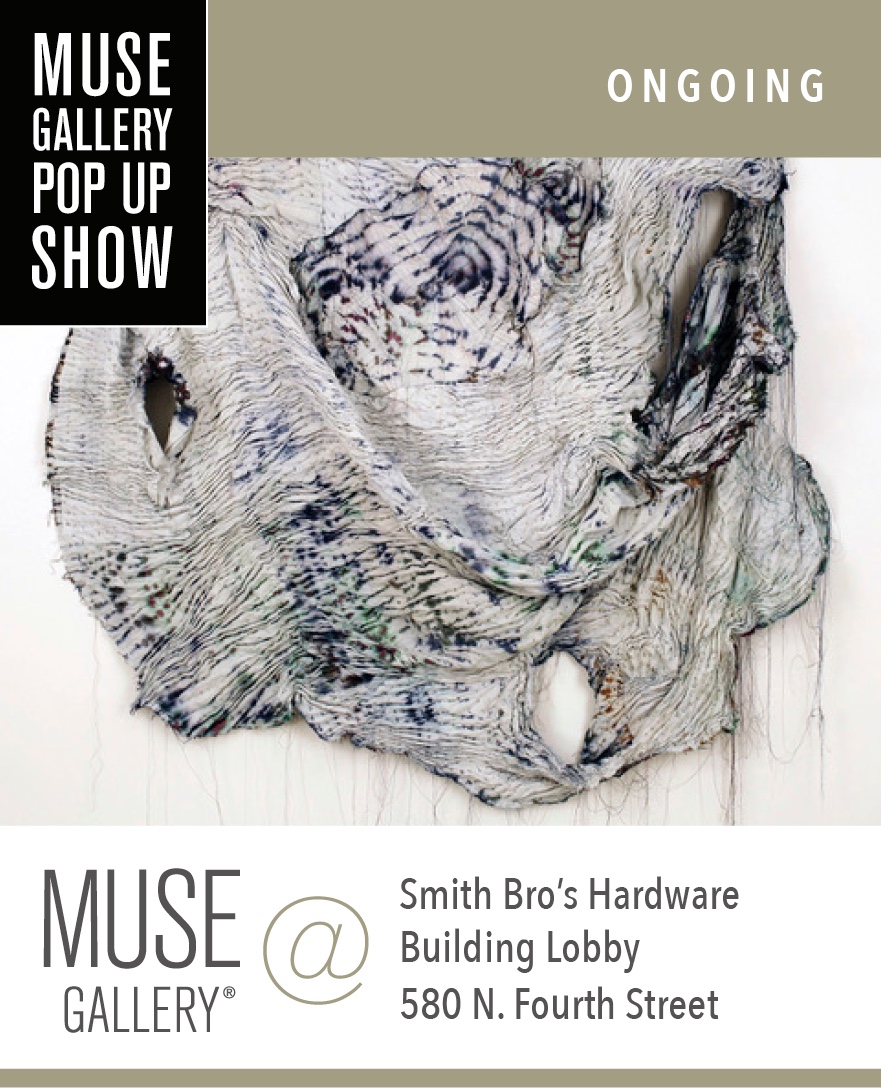 Open to the public 9-5 M-F